Healing Stone Kits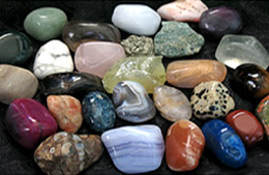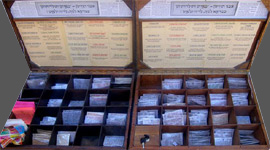 Healing Stone Kits

Welcome to the Apothecary of Stones
remedies created for us by nature and its Creator

What are stone kits?
Simply put, it is a combination of several stones that, due to their unique chemical composition, are capable of solving a specific problem – physical, spiritual and mental – all in one, producing energetic equilibrium
that will solve the problem once and for all, without any harmful chemicals or side-effects. Click for a list of kits

Example: Kit for finding a life-partner
This kit is composed of two stones: one acts so as to "find favor and find the right, true match".
But this in itself is not sufficient, and therefore the kit includes a second
stone – for positive self love and self-esteem, because a person who truly
and assertively loves and appreciates him/herself can genuinely and sincerely
communicate with another. Many people have already used this kit and succeeded in
finding their life partner.

Another Example: A kit that frees you from depressive tendencies and low self-esteem
This kit is composed of three stones: one helps free you from distress and depressive tendencies,
the second prevents spiritual dejection, and the third stone soothes internal emotional tumult
and relieves emotional pain, as well as contributing to balanced thought and movement.

Many people seem to find themselves lost – not feeling like a psychiatric "case" and not wanting
to take constantly higher dosages of addictive drugs, yet feeling that do need help – these stones are the perfect answer.

Click for a list of kits

Another example: Sound Sleep kit
This kit is composed of three stones: One stone is for relaxed conscious sleep. The second stone halts the endless flow of anxious thoughts, while the third stone is extremely soothing and helps you fall into a deep, relaxing sleep. The kit is a winning combination of satisfying sleep all night long,
enabling you to wake up relaxed and refreshed.
Use of the Sound Sleep kit is undoubtedly an amazing and eye-opening experience!

Kit to improve your quality of life
This kit prevents excess anxiety and apprehension, and generates positive thinking.
The kit includes two stones whose blessed combination helps you make the
transition from excess anxiety to a realistic view of life; from hyper-sensitivity to a
greater capacity for clear insight and observation. Thus, in any given condition,
a person can clearly see the proverbial full half of the glass. Good and positive
thoughts create productive and rich quality of life!


A popular and effective kit for curing ear infections and preventing
Grommet insertion surgery
Two stones are placed behind each earlobe overnight or when there is an earache.
This kit is a wonderful opportunity to see the stones in action, and see how effective this treatment is.
When a one year old toddler, who cried all night because of an earache,
stops crying, calms down and the infection disappears without any antibiotics,
the answer is crystal clear.

And if another child suffers from hearing difficulties, and the doctor diagnoses excess
fluids in the ears and says that Grommet insertion surgery is necessary….
This kit is a wonderful alternative! After one month of nightly treatments with the stones,
the doctor examines the child's ears and is amazed: the child's hearing is fine,
there are no excess fluids, and Thank G-d, surgery is not longer necessary.
Time and again, the same wonderful results…

Click for a list of kits